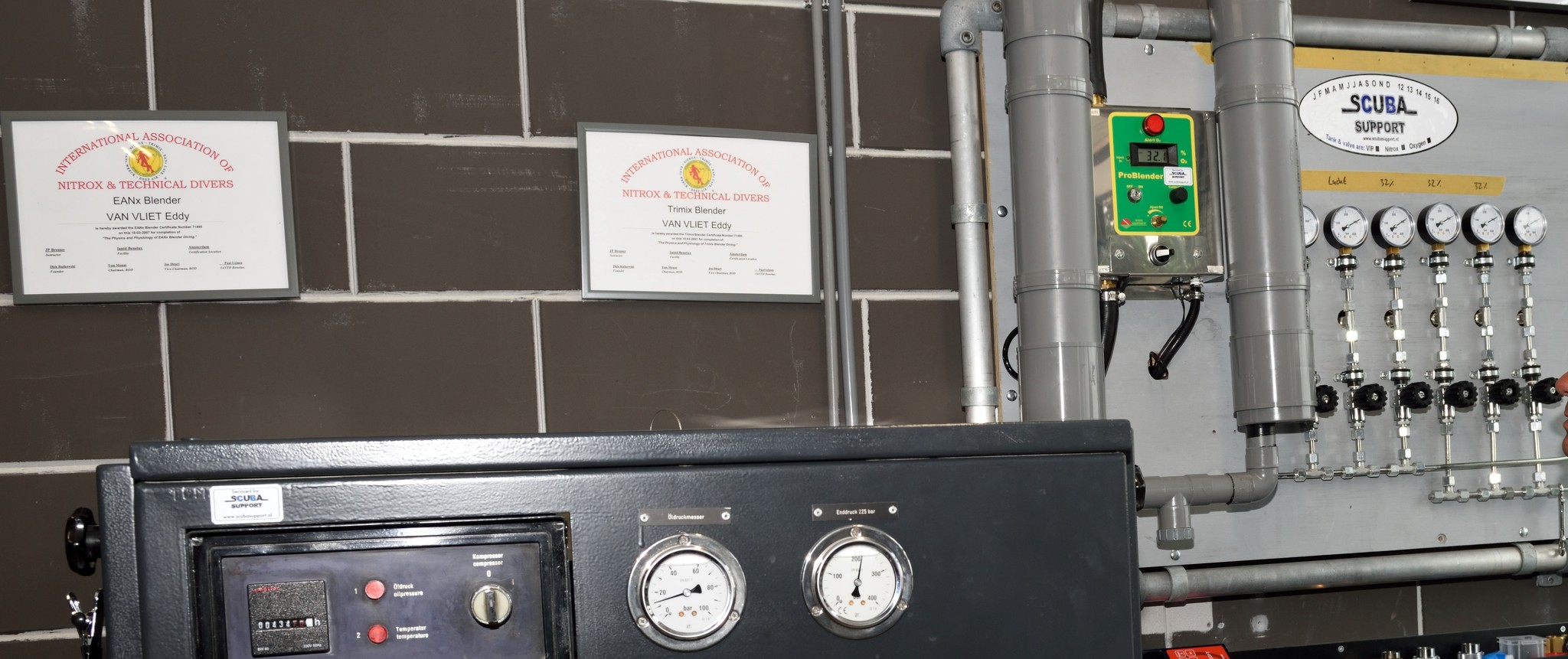 Filling diving tanks is also possible at Scuba Support.
In our dive center with state-of-the-art compressed air and Nitrox 32% filling station we offer high quality breathing air.
We have 2 fully automatic 300 Bar Bauer compressors, equipped with a Bauer Securus filter monitor system.
Thanks to this filter monitoring system, we can really guarantee this high air quality!
Our compressed air meet Nitrox and Trimix blending and pre-blending standards.
In order to be able to have your diving tank filled at a low price, we offer the possibility to purchase a Fill CARD.
You pay a very competitive price for 10 refills and you also get 1 refill for free.
COMPRESSED AIR 200 BAR and 300 BAR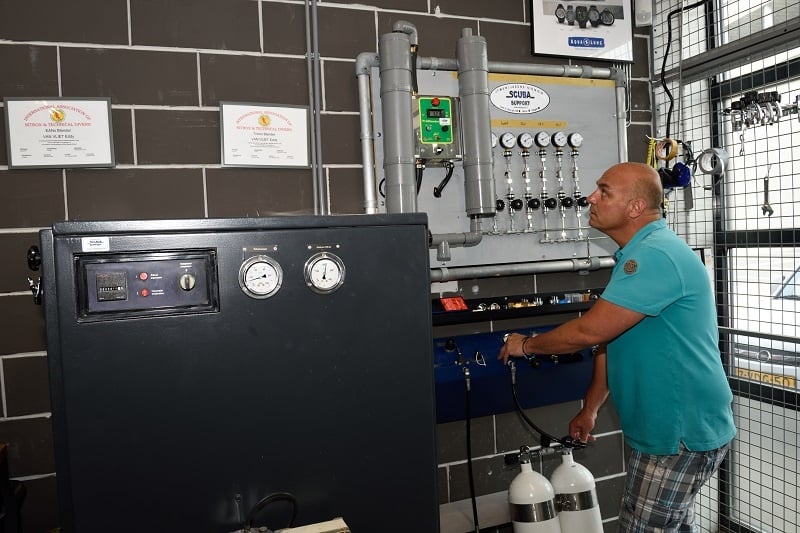 NITROX 32
20 50 liter buffers are connected to the compressors, so you don't have to wait too long for your compressed air or Nitrox filling.
We make Nitrox on site by adding oxygen to the inlet of our compressor using a secured Nitrox Pro blender system.
Advantages for you as a customer are that for a Nitrox filling up to 40%, the diving cylinder does not have to be oxygen clean.
Other oxygen percentages are also possible on request, even up to 100% oxygen. However, for percentages above 40%, your bottles must be oxygen cleaned.
This must be stated on the diving cylinder, by means of an O2 service sticker and must not be older than 1 year!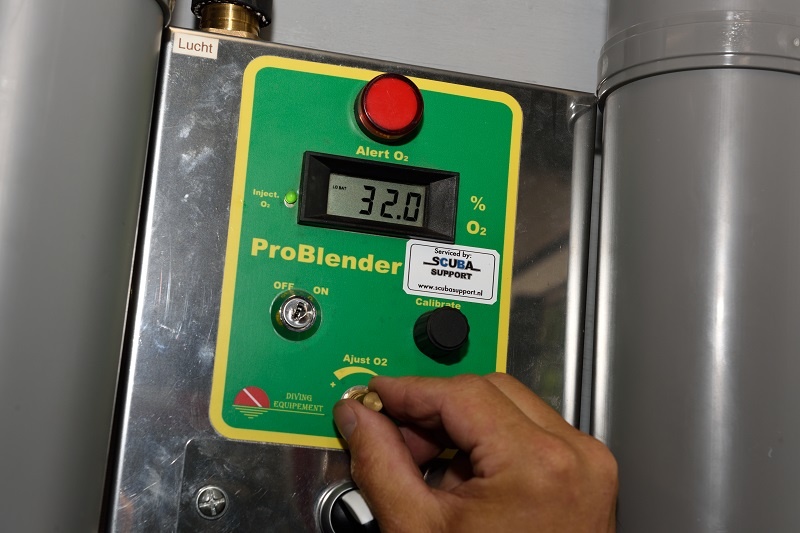 TRIMIX
You have also come to the right place for Trimix, but do ask about the price because the helium price often changes.
With our Blend system we can make any mix for you, we can fill your diving cylinder in any desired percentage.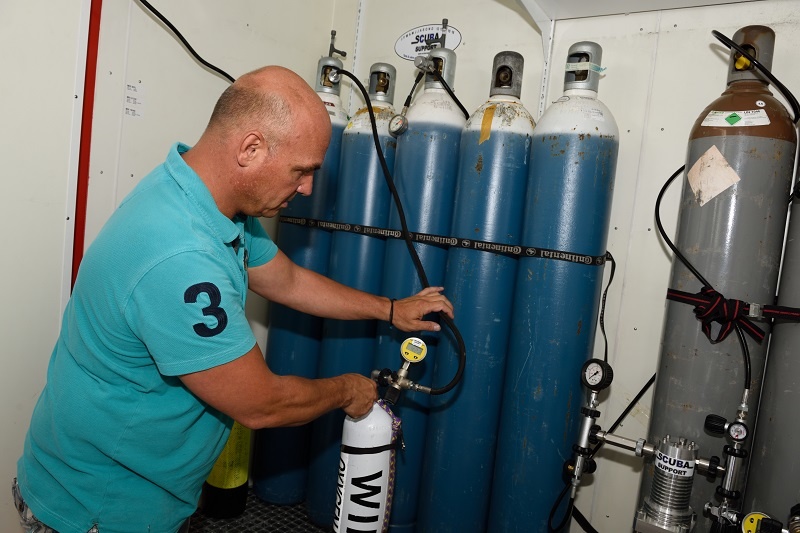 OXYGEN
To fill Oxygen bottles, they must be Oxygen Service, which means they are rated for oxygen percentages greater than 40%, minimizing the risk of an oxygen fire or explosion.
This risk is not only present during filling, but also during use.
Oxygen service must be done annually and it is indicated by means of a sticker on the bottle that this has been done.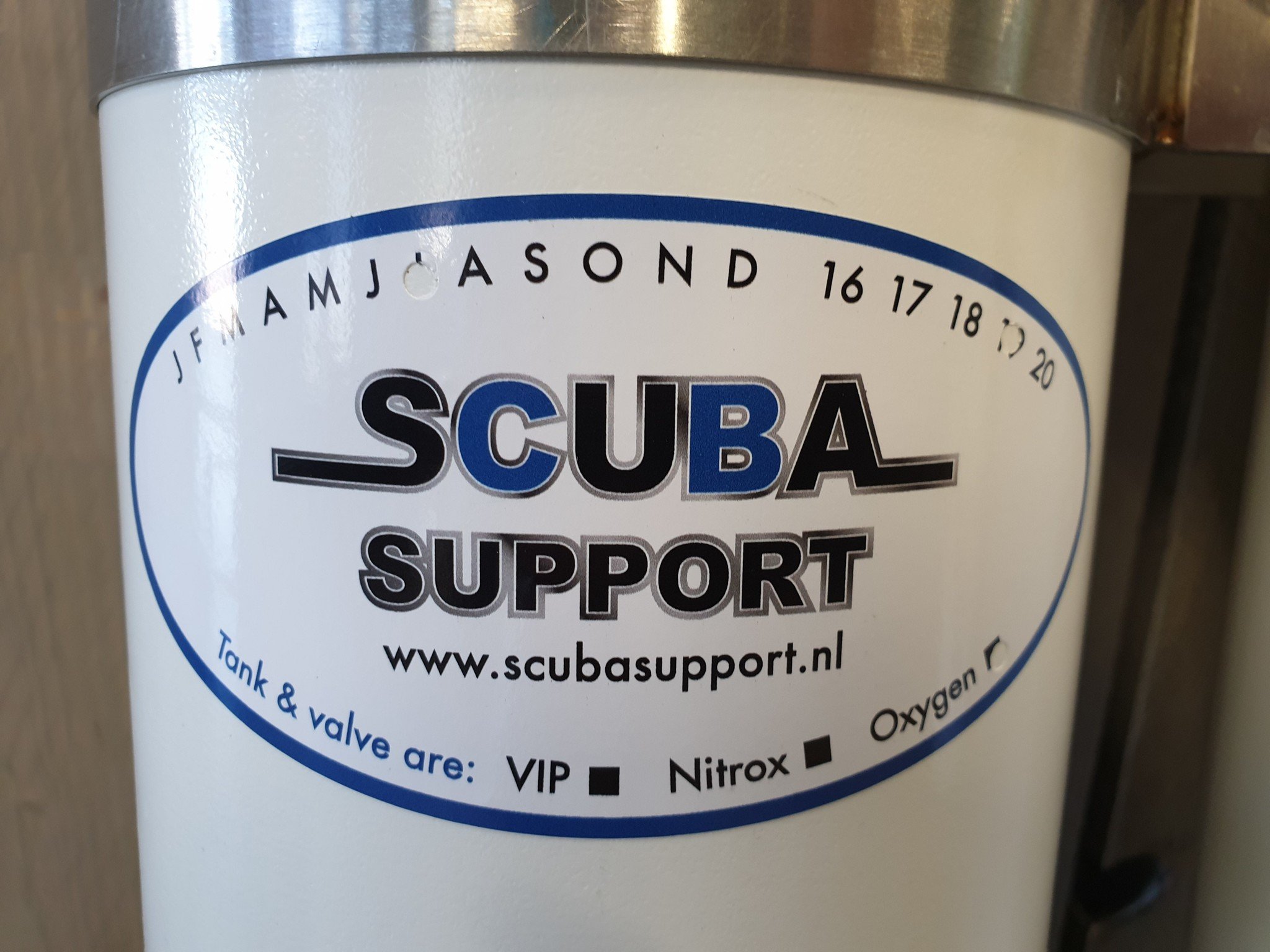 A bottle without this or comparable sticker is therefore by definition not oxygen-clean and is therefore not filled with a percentage higher than 40%!
OXYGEN BOOSTER
To fill your bottle with oxygen, the oxygen must be pumped from the buffer bottle with a pump, also known as a gas booster.
Our booster has a high pump volume and is suitable for both oxygen and helium, and allows us to pump these gases from the buffer up to 220 Bar.