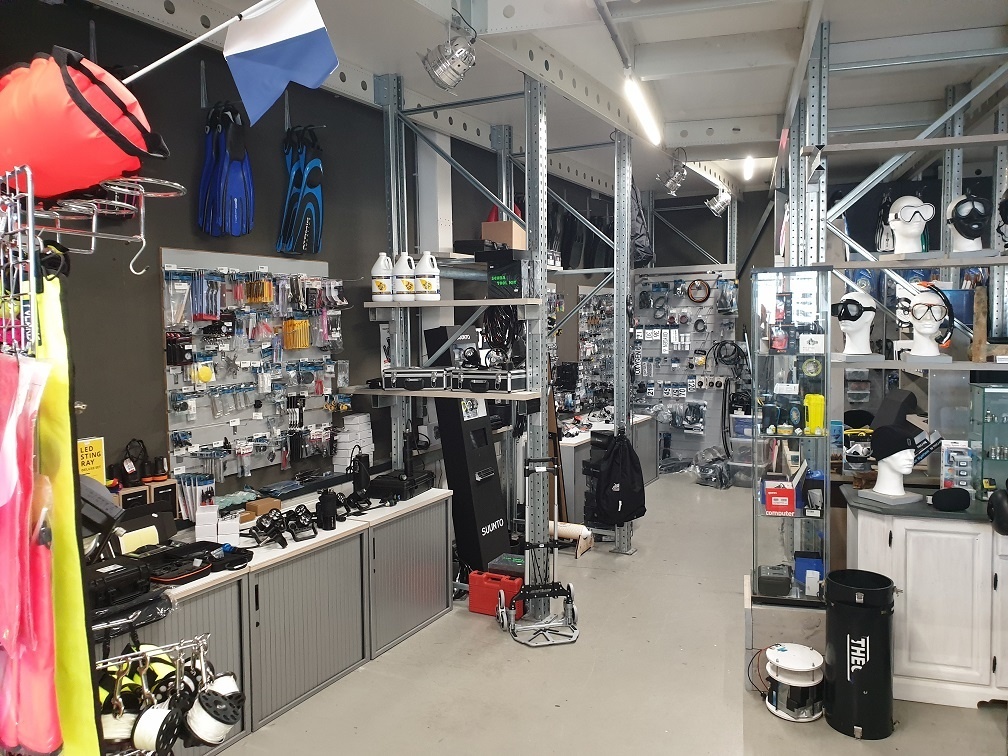 Scuba Support is the standard dive shop you are used to, but is much broader than that.
With us, the basis lies mainly in repair and maintenance of diving equipment, but we also supply diving equipment and everything that goes with it.
Not only for recreational divers, but especially also for technical divers, professional divers, dive shops, police and fire brigade (both national and international).
Owner Eddy van Vliet is an experienced technical and cave diver himself and has a broad technical background, a very strong basis to advise and support you as a customer.
In addition to the usual diving and snorkel equipment, we have a very large stock of diving related tools and parts.
Feel free to come along to get acquainted or for a delicious cup of coffee.